Try the Crest Complete toothpaste to get these white and healthy teeth. And samples are available from Walmart, so you'll definitely get them.
Try a renewed Splenda sweetener with vitamin B or antioxidants. You'll also get some nice coupons.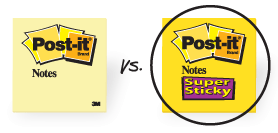 Annoyed by falling sticky notes? Try this new breed from 3M: Super Sticky Notes! Never forget important things again. They just stick and stay there.